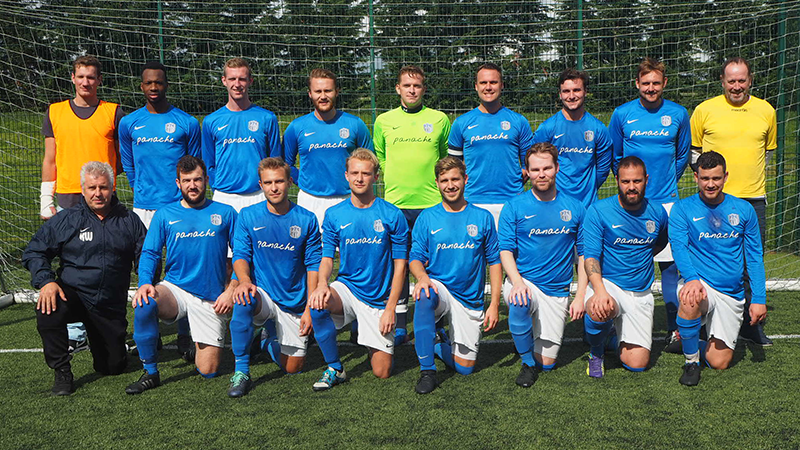 Shenfield AFC 1st XI
Essex Olympian League Div 1
Shenfield AFC Reserve XI
Essex Olympian League Div 4
Shenfield AFC Vets XI
Essex Vets League Div 1
Shenfield AFC Vets Reserve XI
Essex Vets League Div 3
Welcome to Shenfield AFC
an FA Charter Standard Football Club
Welcome to the Shenfield AFC website.
Shenfield AFC was started by a group of Shenfield High School leavers who couldn't find a team to play for and who wanted to continue playing together. From humble beginnings, Shenfield AFC has amassed some impressive club honours and has developed into a five-team football club, playing across two leagues and five divisions.
You can view our five teams' current league standings on the FA website using the blue buttons.
You can read our most recent match reports below or click here to see more. Our recent results are also available. If you have any questions or would like to get in touch, please contact us.